Issue #175: There's a Snake in my Bath!
2 years ago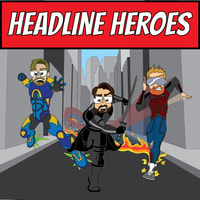 It's been a long year for the whole planet, and it's time for the earth to get a little spa time. Cucumbers over the eyes, soft music playing, and a bath bomb that could end us all! To get the most relaxation out of this episode make sure you listen to us talk about our shampoo picks, L'oreal for kids, and rat kings.
Proudly a member of the PodFix Network. You can find them at podfixnetwork.com.