Special Edition #17: Not Another 'Best of' Episode!
1 year ago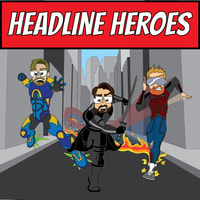 It's that last month of December and we are coming at you with another 'Best of' Headline Heroes! This one covers episodes 13, 14, and 15. So a long time ago!
Be sure to head to Manscaped.com and use our special Promo code HEROES20 for 20% off and free shipping!
Proudly a member of the PodFix Network. You can find them at podfixnetwork.com.