Issue #162: What's Your Excuse For Not Flossing?
5 months ago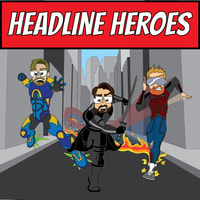 Let's walk through your morning tooth routine. Brush your teeth! Gargle mouthwash! Floss your gums! Listen to us as we talk about the highest grossing sports movies, our opinions on Subway sandwiches, and whether or not a mother should operate on her son.
Proudly a member of the PodFix Network. You can find them at podfixnetwork.com.