Issue #158: Merry Keithmas
5 months ago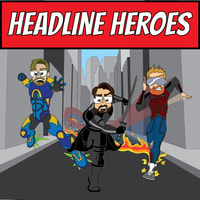 Deck the halls with haunting bridge music! This week we are joined by Keith Gawla of the Pop Up Film Cast. We his help we create a sound villain and also Dr. Dre.
Check out the Pop Up Film Cast here.
Proudly a member of the PodFix Network. You can find them at podfixnetwork.com.